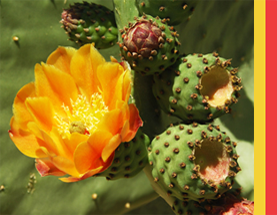 Tuck into the tantalising taste of summer with cool cactus pears
Palm tree green, beach sand white, sizzling hot pink and sunset orange, these are the shades of summer. They're also the vibrant colours of one of the season's most delectable sweet treats: crisp, cool cactus pears.
Cactus pears, formerly known as prickly pears, were introduced to South Africa more than 300 years ago. Today they're renowned as succulent fruits that can be used in loads of refreshing dishes and drinks. Homegrown on...
Read more